We have two exciting announcements!
First, we have bought a farm in Leicester, NC. It is an old 25 acre farmstead that needs some love, but we couldn't be more happy to have found our place. It has been a long journey to get here. We went to Italy two times, attended a University, had a brief stint in an Airstream, went back to Texas to get all of our things, sold our house, and found our dream property just 19 miles from downtown Asheville, NC. Our vision is to take what we have learned in Italy about Slow Food and Sustainable Agriculture to create Italian Inspired, Appalachian Grown products, as well as incorporate Agritourism. We started this journey with two backpacks in February of 2013 and it was definitely all worth it.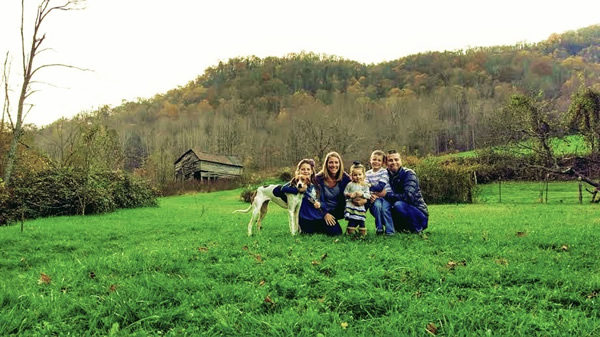 Secondly, we have opened Heirloom Property Group at Keller Williams Professionals Realty and believe this will be a great fit for off farm income! Every house sold is another pig we can buy, a seed to sow and a barn we can rebuild.
We will be able to tie these two ventures together and plan to market and grow the real estate company with the same ideals as our farm.
Moving forward, we are going to keep our blog up here and continue to grow this out as our farm website – operating under DiLoreti Family Farms. In some ways it seems like a culmination to a lot of hard work, but really, we are just getting started. So keep checking back for what we are up to and how things are moving along.
If you are in need of our Real Estate services here in Asheville or need help finding a REALTOR in your local area, please don't hesitate to contact me.
________________________________________________________________
Jason DiLoreti
Agent | Broker | REALTOR®
Heirloom Property Group | KW Professionals Realty
c. 828.777.7481
e. diloreti@kw.com
web. www.HeirloomPropertyGroup.com
o. 86 Asheland Ave.  Asheville, NC 28801
________________________________________________________________
Download My KW Mobile Property Search App
________________________________________________________________